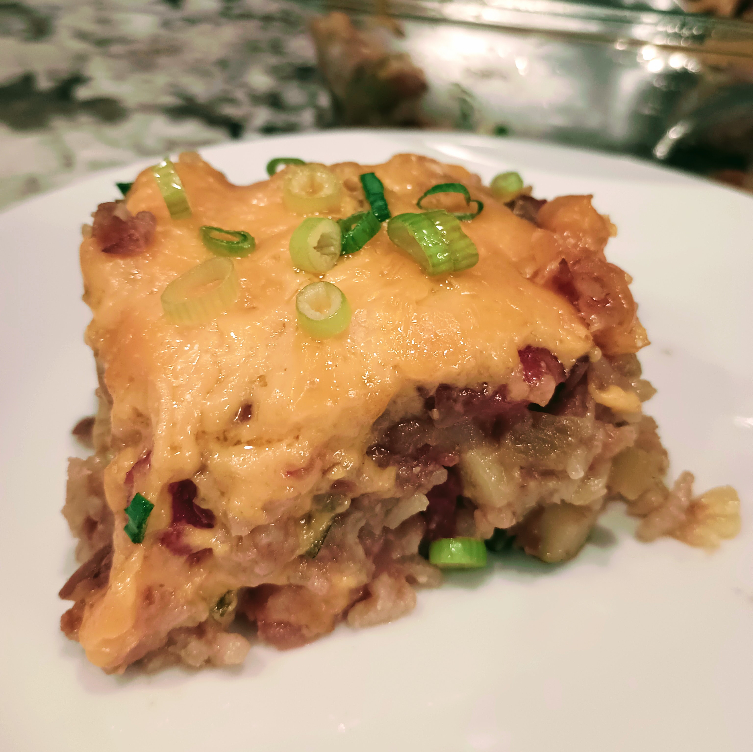 When I first started cooking low FODMAP, I was so focused on all the foods that were excluded from our new diet that most of what I was making was pretty bland. My eldest – the one we were doing this for – finally threw up their hands in a cry for help. "Mom! Can we *please* eat something with some spice?!?!" Eventually I came up with my (non vegetarian) TexMex Rice Bake, which we put on frequent repeat.
However, in our quest to get more vegetarian dinners on regular rotation, I swapped out the ground beef for canned lentils and thus this Vegetarian TexMex Rice Bake was born.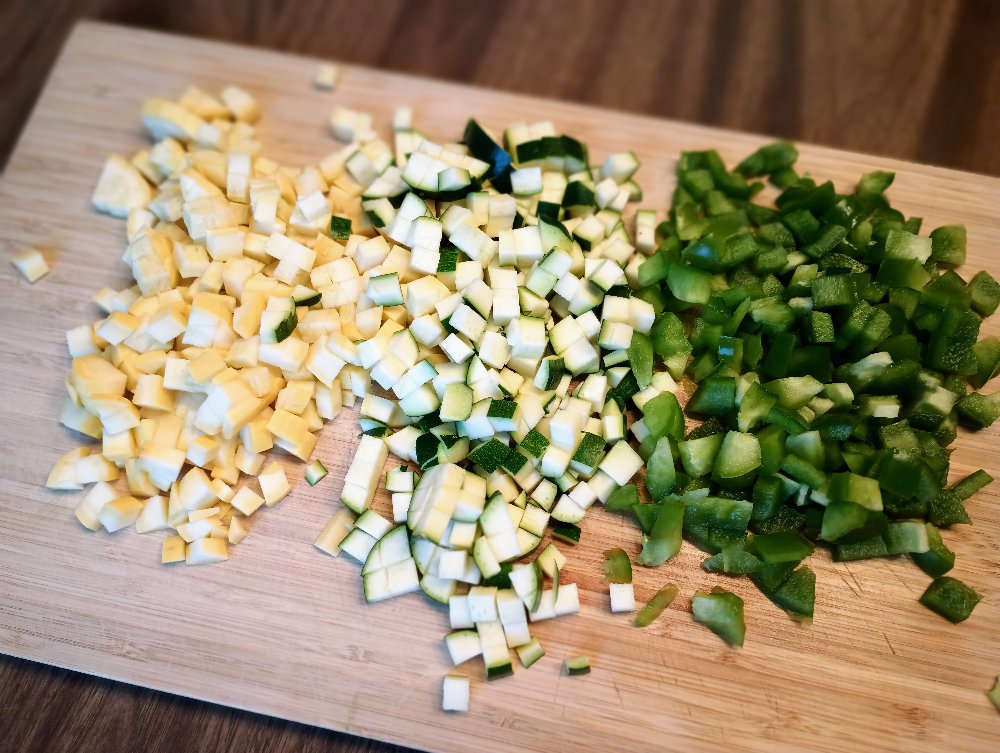 Canned Lentils are Low FODMAP
If you're on a low FODMAP diet, then you know lentils are on the "do not eat" list. My kiddo was bummed about that, because lentils are such a great source of vegetarian protein. But upon further digging, I learned that canned lentils are confirmed to be low FODMAP. Which is surprising, since freshly cooked lentils are high FODMAP. I don't make up the rules, people. I just play the hand I've been dealt!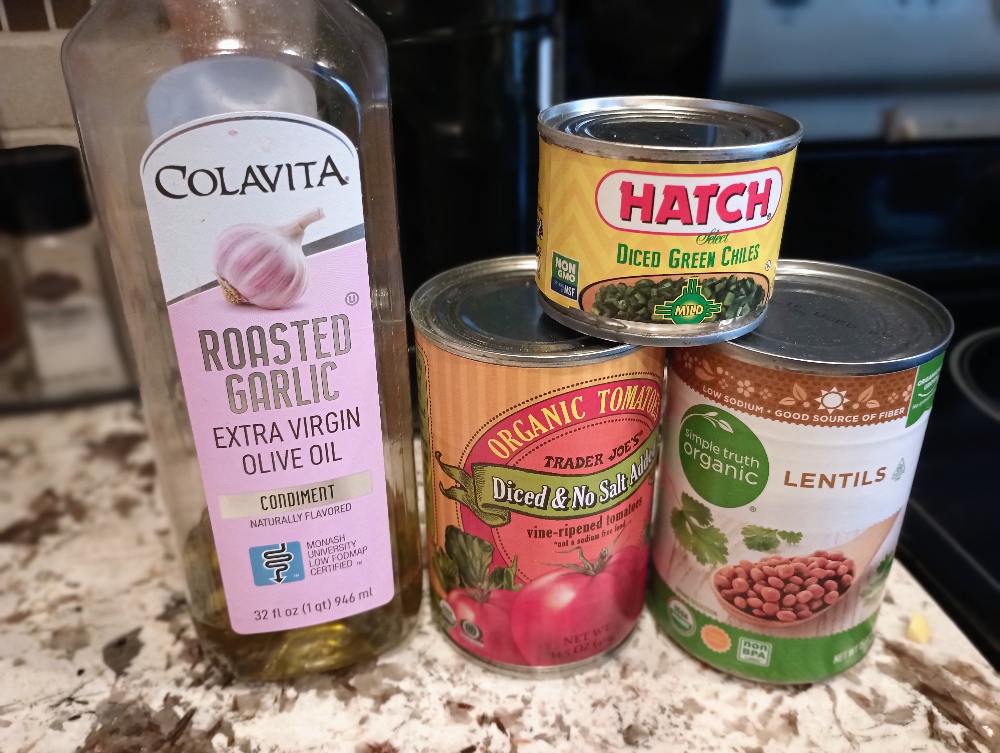 Flavorful, but not too spicy
One other thing I want to mention is that although this dish has TexMex flavor – thanks to the taco seasoning, cumin and green chilis – it's not what I would call spicy. If spicy is what you're after, you can add a dash of cayenne while the veggies are cooking. Or you can douse it with your favorite low FODMAP salsa.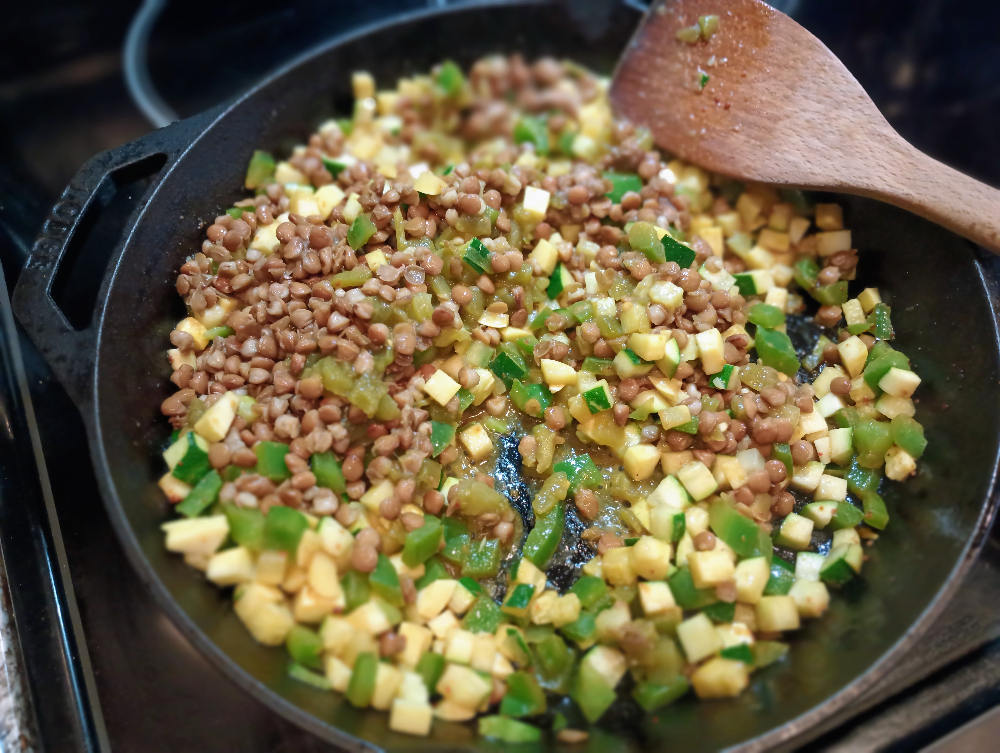 The low FODMAP taco seasoning I love for this dish is this Chile Lime Seasoning Blend from Trader Joe's.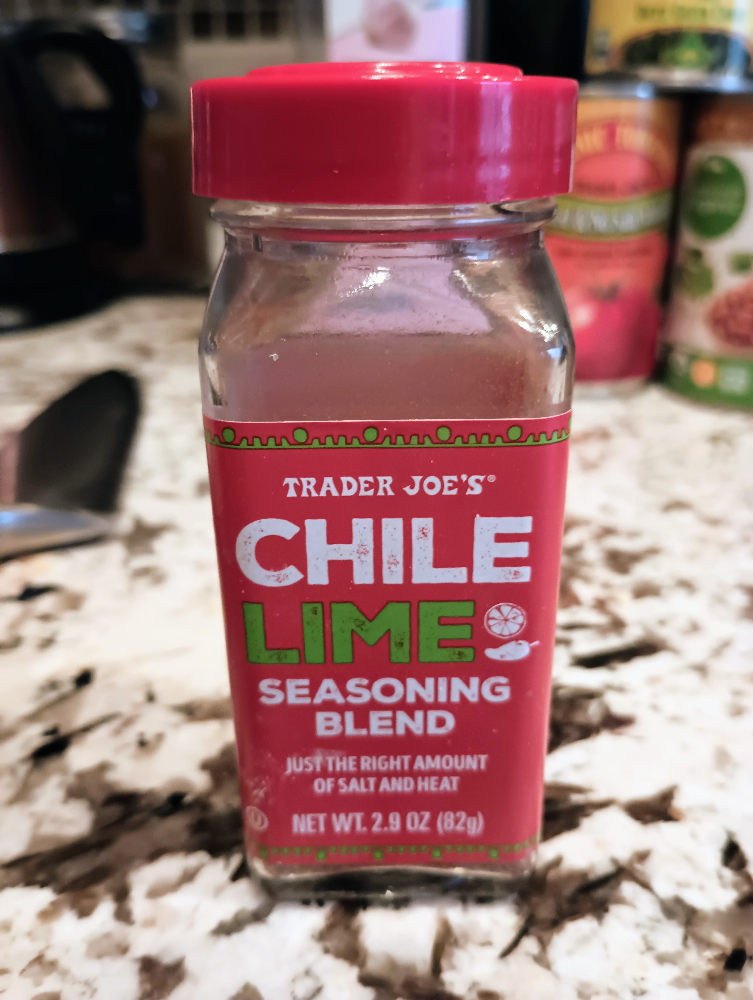 Need it vegan?
If you are eating a dairy-free or vegan diet, as I find myself at the moment, you just leave out the cheese or swap for a vegan alternative.
Have you tried this recipe? Let me kmow how it went in the comments.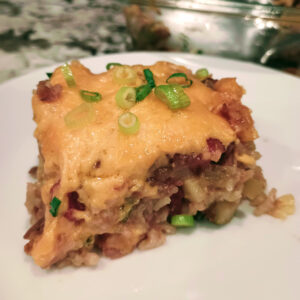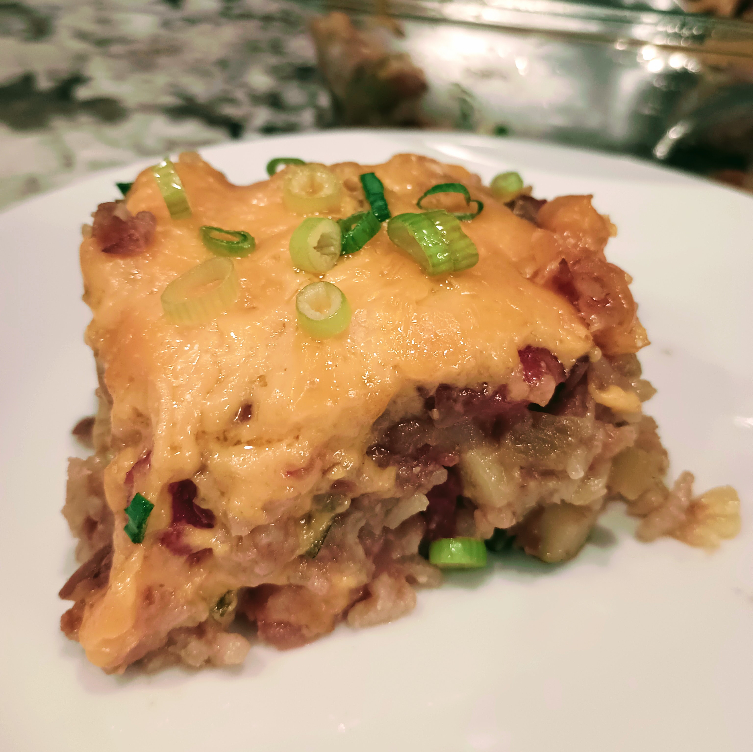 Ingredients
2

cups

cooked brown rice

2

Tbsp

garlic-infused olive oil

15

oz

cooked lentils

1 can

15

oz

diced tomatoes

1 can

1

zucchini

diced

1

yellow squash

diced

1

green bell

diced

4

oz

chopped mild green chiles

2

tsp

Trader Joe's taco seasoning or other low FODMAP taco seasoning

1

tsp

ground cumin

1

cup

shredded cheddar cheese

Sliced green onion tops

optional

Chopped cilantro

optional
Instructions
Preheat the oven to 350°F. Coat a 9" x 9" baking dish with nonstick cooking spray.

Prepare the brown rice according to package instructions.

Meanwhile, heat a large skillet over medium-high heat. Add the garlic-infused oil, low FODMAP taco seasoning, cumin, diced green bell pepper, zucchini and yellow squash. Cook for about 5 minutes, until softening.

Add the diced tomatoes, lentils and green chile. Stir to mix and cook another 3 minutes or so.

By now, the rice should be ready. Add 2 cups of the the cooked brown rice and mix it all together in the pan.

Now pour the rice and veggie mixture into the prepared baking dish. Use the back side of a spoon to spread it evenly in the baking dish. Sprinkle the cheddar cheese evenly on top. Cover the baking dish with aluminum foil.

Bake covered for 18-20 minutes or until the rice mixture is warm and bubbling.

Remove foil and bake uncovered for an additional 5 minutes or until the cheese is nice and melty. Remove from the oven and cool for 5 minutes.

Serve warm topped with optional sliced green onion tops (green parts only) and fresh cilantro.
Nutrition
Calories:
229
kcal
|
Carbohydrates:
28
g
|
Protein:
11
g
|
Fat:
9
g
|
Saturated Fat:
3
g
|
Polyunsaturated Fat:
1
g
|
Monounsaturated Fat:
4
g
|
Cholesterol:
14
mg
|
Sodium:
161
mg
|
Potassium:
520
mg
|
Fiber:
7
g
|
Sugar:
4
g
|
Vitamin A:
384
IU
|
Vitamin C:
31
mg
|
Calcium:
148
mg
|
Iron:
3
mg