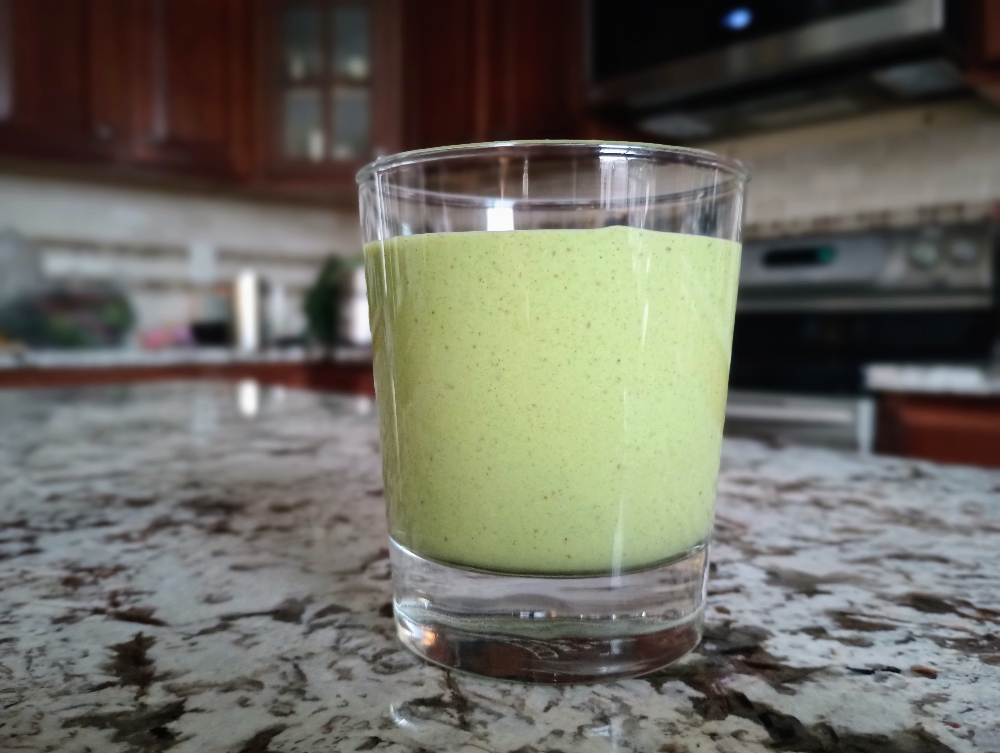 Lately, this Drink Your Veggies Smoothie has been my favorite way to start my day. It's loaded with raw veggie power in the form of kale, carrot and cucumber. It gets its healthy fats from smooth and creamy coconut milk. Omega 3s from hempseed and flax seed. A little boost of energy from the powdered maca. And the frozen pineapple gives it the sweetness and zing to smooth over any bitter edges.
The protein powder I use is pea based, Garden of Life Sport in Vanilla. If you have another protein powder you prefer, by all means go with that. I also use a little collagen powder in this Drink Your Veggies Smoothie as well. I found this Great Lakes collagen at Trader Joe's for a great price. I'm working on repairing my gut at the moment. But if you want to keep this smoothie vegan/vegetarian, omit the collagen.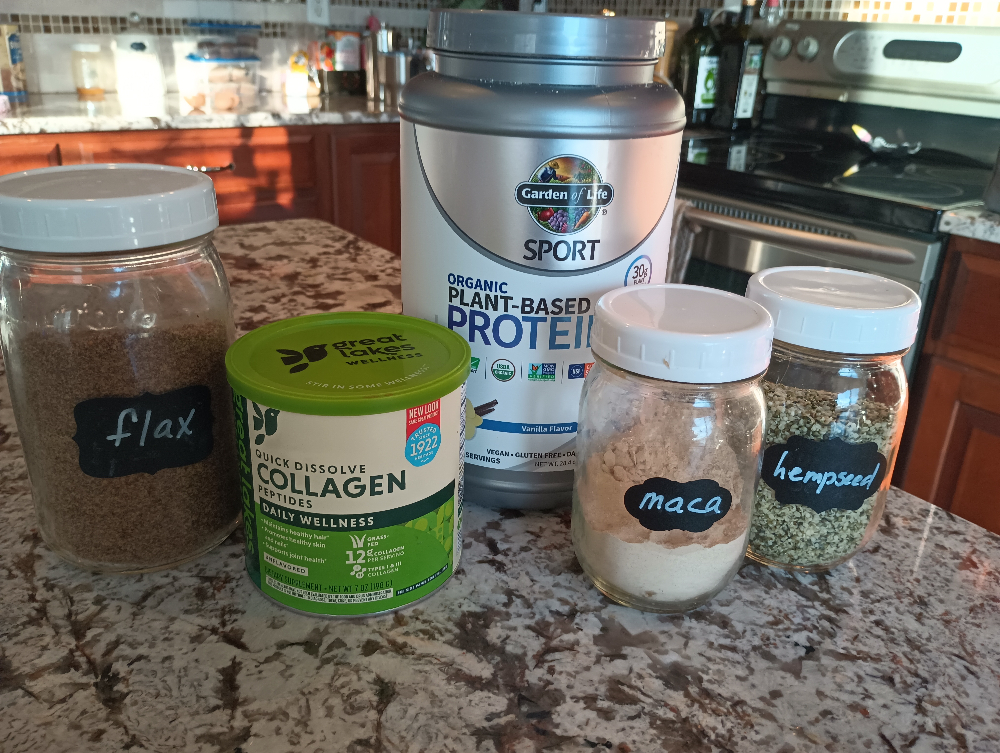 A Quick Tip
If it feels like a hassle to get out all these ingredients every morning just to make one little smoothie, I have a tip for you. And it's something I do myself that has made my morning smoothie routine so much easier! Once a week I get out 7 jars and I measure each dry smoothie ingredient into it. I close up the jars with their lids and store them in the pantry until I need them. And then the next time I want to make a smoothie, I put the wet/ fresh/ frozen ingredients (like the coconut milk, vegetables and frozen pineapple) into a blender up along with a jar of the dry ingredients. If I don't end up making a smoothie every day, it doesn't matter because those dry ingredients will keep until I need them. I'm all about making things easier on myself, and this little shortcut has done the trick.
So give this Drink Your Veggies Smoothie a try and see what you think. I find that it leaves me feeling satisfied and energized all morning. Let me know how it went for you in the comments.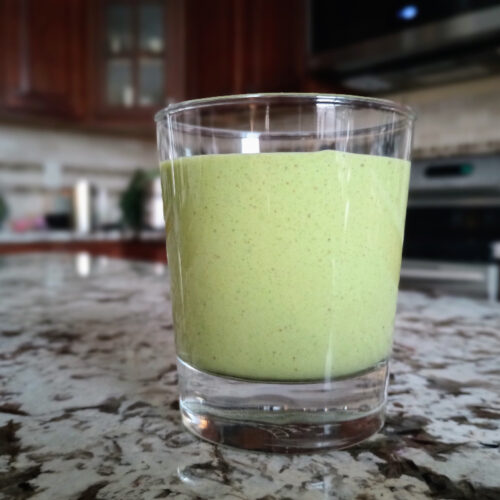 Ingredients
4

oz

water

4

oz

coconut milk

1/2

cup

kale leaves

destemmed

1/3

carrot

or 2 baby carrots

1/4

cucumber

½

scoop vanilla protein powder

1

tsp

hempseed

1

tsp

ground flax

1

tsp

collagen powder

omit for vegetarian/ vegan

1

tsp

maca

1/3

cup

frozen pineapple
Instructions
Place all ingredients into a high speed blender and combine until smooth, about 2 minutes.

If the smoothie is too runny, add a little more frozen pineapple. If the smoothie is too thick, add a little more water. If it's not sweet enough for your taste, add a few drops of stevia or a little maple syrup.
Nutrition
Calories:
366
kcal
|
Carbohydrates:
19
g
|
Protein:
10
g
|
Fat:
30
g
|
Saturated Fat:
22
g
|
Polyunsaturated Fat:
5
g
|
Monounsaturated Fat:
2
g
|
Sodium:
75
mg
|
Potassium:
689
mg
|
Fiber:
5
g
|
Sugar:
9
g
|
Vitamin A:
6829
IU
|
Vitamin C:
64
mg
|
Calcium:
159
mg
|
Iron:
5
mg